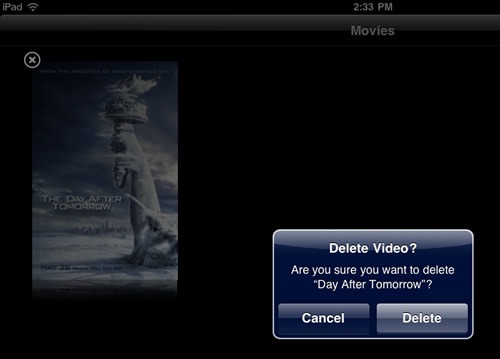 You ever wonder if you can delete a movie from your iPad without having to connect to iTunes? Well, you can! It's as easy as deleting an app. Here's what you do:
Go to your Videos section on your iPad
Press and hold your finger on the movie you want to delete
Hit the X in the upper left
Hit delete or cancel in the popup box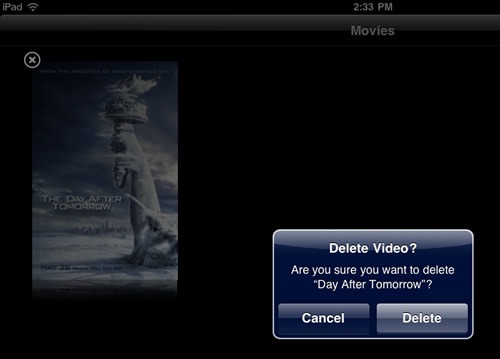 (I'd hit cancel here since Day After Tomorrow is a pretty good flick.)
Generally, you can delete content from your iPhone or iPad using (1) press and hold, (2) sliding left and hitting a red Delete button, or (3) checking options under an Edit button in whatever app you are using.
Unfortunately, you can't delete music right from the iPad until iOS5 rolls out in September 2011. In the meantime, you can delete songs from playlists or you have to use the old tether method and connect your device to iTunes on your computer.