voiceover narration featured ivr,voicemail,voiceover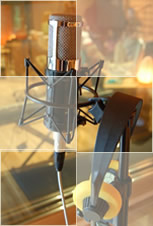 saco media llc provides professional voiceover narration and audio support to clients worldwide. Our in-house voiceover services are available in English and Spanish for broadcast and non-broadcast use, and have been used by well-known companies and organizations including Kellogg's, Johnson & Johnson, Walt Disney Home Entertainment, Blue Cross Blue Shield, State Farm, Allstate, GNC, The Gap, Macy's and many others.
Nikki Saco is a member of Voice Talent Productions in New York. We are also affiliated with other professional voices in all parts of the world to help our clients find the right voice for each project.
Here are audio samples from our in-house talent. Additional voice over demos and details are available at NikkiSaco.com.