partners
saco media continues to work with established companies to provide our clients with the best possible information technologies, digital media, web and business solutions.
Web Hosting Partner

CloudNovo provides all-in-one web hosting from data centers in the United States, United Kindom and Australia. Its in-house created Control Panel called Hepsia is easy to use and three-times faster than conventional web hosting panels. Get a free domain registration with the Business, Corporate or Enterprise hosting plans. All plans provide one-click WordPress installation, free email accounts and unlimited data storage and data transfer and 24/7/365 online tech support. Visit CloudNovo.com All In One Web Hosting today for additional details.
Lynda.com Video Tutorials
Lynda.com consistently produces quality video tutorials on the most popular production software including Microsoft Office, Mac OS programs and Adobe products. Because of poor training on complex computer programs, many of us miss out on time-saving features and never get the full value of our software. That's just not cost-effective.
ThreatTrack Software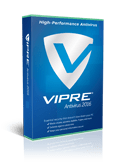 fSome antivirus programs can be a little greedy on computer resources and take many hours to scan even average-sized hard drives. For that reason, we use Vipre AntiVirus. It is lighter on system resources, runs faster virus scans, and is also made by a Florida company, Sunbelt Software in Clearwater.  It's nice when we're able to support a business in our own back yard. Vipre can be purchased directly through the Sunbelt web site. The image links to the product web site.
AppRiver Products
AppRiver services can be purchased through our company. We can assist in configuring their various services if you contact us directly for details.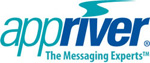 AppRiver Company Overview — AppRiver is a software-as-a-service (SaaS) provider offering secure messaging and Web solutions to businesses of any size.  In addition to spam and virus protection, the company provides Web security solutions and a complete managed service for Microsoft® Exchange. With more than 35,000 customers – and an impressive 97 percent customer retention rate since its inception- AppRiver is one of the largest e-mail security managed service providers in the world.

SecureTide™ — AppRiver's fully managed email protection service shields gateways from up to 99% of unwanted email, delivering only legitimate mail to message servers. SecureTide™ is a powerful and flexible service that enables businesses of any size to manage email communications with the same level of control and protection as the Fortune 500.

Secure Hosted Exchange with Shoreline™ — Security is not optional with AppRiver's Exchange Hosting service. Utilizing our comprehensive architecture with the reliability and performance of Akamai's infrastructure, AppRiver's Secure Hosted Exchange with Shoreline™ simplifies the setup, provisioning and management of Microsoft® Exchange.

CipherPost – Email Encryption — With AppRiver CipherPost, business communication via email or mobile messaging is secured with end-to-end, content level encryption through the most comprehensive, yet easy to manage encryption solution available.
MessageSniffer™ — MessageSniffer™ is a powerful Email Scanning Engine that uses advanced pattern recognition technology and a regularly updated rules database to accurately identity spam. The software is designed for easy integration into a broad range of existing environments, as well as spam elimination products.