IT consulting IT consulting network administration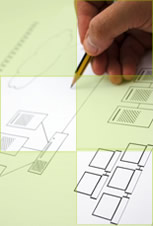 IT consultants advise businesses on information technologies and how best to use them.
saco media llc offers consultancy services which include:
evaluating and recommending software applications
verifying hardware resources required for applications
evaluating server/printer/workstation proposals prepared by network engineering firms
liaising with engineers to ensure your specifications and preferences are met
We are also experienced in office buildouts. Our project management of your IT installations includes review of architectural blueprints, verification of power-outlet and data/voice cabling requirements, and the coordination of actual drops with electricians and cablers.
Invite us along before the walls go up so that your staff never have to negotiate awkward or dangerous data connectons, or live with poorly implemented workflow layouts.